Scene City | World Interfaith Harmony Week celebrated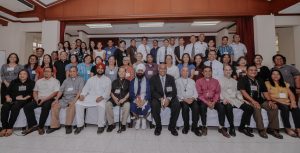 In response to the global call for a mutual understanding and peace as nations celebrate the World Interfaith Harmony Week, The Church of Jesus Christ of Latter-day Saints hosted an interfaith luncheon on Feb. 6, 2020, at Claveria Stake Center, CM Recto Street, Davao City.
LDS leader Elder Taniela Wakolo, 1st Counselor in the Philippines Area Presidency, joined leaders of other faiths and indigenous people communities, including Archbishop Romulo Geolina Valles, Catholic Bishop's Conference of the Philippines (CBCP) president and Metropolitan Archdiocese of Davao Archbishop, where 68 leaders and evangelists from 13 diverse groups attended.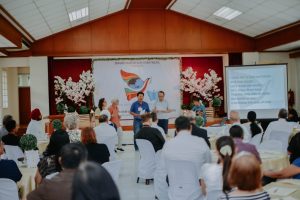 With the year's theme, "Celebrating Dialogue Towards Harmony," the event provided a setting for a congruent and united discussion as leaders shook hands and unique beliefs were humbly shared and warmly received.
Elder Wakolo, who just recently met Cardinal Luis Antonio Tagle in Manila on Monday, Feb. 4, delivered a message of friendship and goodwill. In his remarks, particularly addressing leaders of other faiths, he said, "We celebrate your success. We feel the pain of what you go through. When we set aside all our differences, it is just amazing."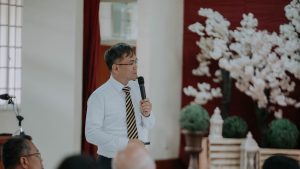 Church efforts on interfaith relationships have been done worldwide and in other local areas in the Philippines. Since its organization, honor and respect for unique faiths is a strong Church belief, that is to allow all people to "worship how, where, or what they may."
"It is a great thing when we start to see that leaders of other denominations are coming together as one," Elder Wakolo added, as he spoke on the importance of a continuing dialogue within the interfaith community.
Despite differing beliefs, faiths, and traditions, each has a deep sense of love and hope for humanity. In an interview, Coris Tofertshoffer from Focolare said that the event brought her full of hope. "In our group, we build unity bridges so that all people may be one, just like Jesus said."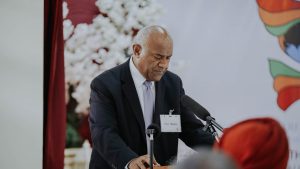 Following Elder Wakolo's message, Seventh Day Adventist Pastor Jaffet Legario facilitated the planning of activities, where opportunities for collaborative initiatives structured on common goals and objectives were discussed.
Cantata, a year-end chorale of praises and thanksgiving and a community service were among the initial listed activities. Leaders and representatives are set to discuss details in the next few months.
Speaking of the proposed activities, Bishop Rodolfo Juan from the United Methodist Church gladly shared his response. "These are manifestations that we in the ecumenical community can work together to promote peace and harmony amongst us. It is Christ's love for the lost, the least, and the last", he said.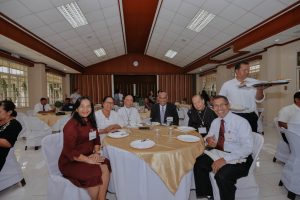 Archbishop Valles, in his keynote address, emphasized the need for a commitment to knit every Filipino's heart in service for others. He said that as partners for hope, every member in the interfaith community should all walk and work together.
He remarked, "In this journey, we must be conscious that we stand on the work, dedication, and sacrifice of those people who went before us, who saw the vision of harmony and dialogue. We must carry on the torch, keeping their vision as we move forward."
Acknowledging Archbishop Valles' message on love and journey of hope, Sami Buat, cultural affairs division chief of the National Commission on Muslim Filipinos, said, "Standing with each other's shoulders is so important among other things. As people of different faiths, we should help and understand each other with harmony. We must continue listening to each other on the things that we can be united and not on the things that will divide us."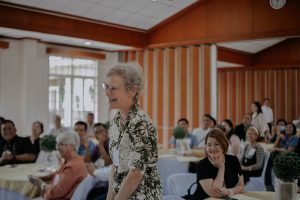 LDS church programs on education and humanitarian aid were presented by president Phillip Tan, church assistant director for opinion leaders outreach, which gained praises from Archbishop Valles as it "supports all persons especially the poorest and those most in need."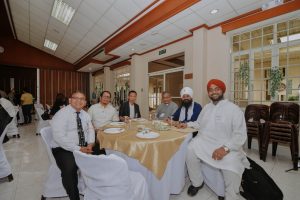 The event concluded with a facility guided tour where guests were introduced to church services offered for public use such as Family History Center and Self Reliance Services. This is the second interfaith gathering hosted by the Davao Multistake following the luncheon held last year at the Marco Polo Hotel – Davao.