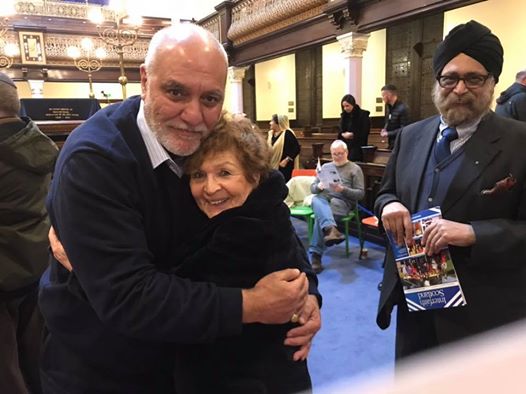 We can tackle hate together: Interfaith Scotland World Interfaith Harmony Week events
Interfaith Scotland
Interfaith Scotland, Scotland
Country: United Kingdom
City: GLASGOW
Organizer

Interfaith Scotland

Location

Flemington House

Email
Interfaith Scotland World Interfaith Harmony Week Events 2020
In Scotland and across the world there is a growing rise in Anti-Semitism, Islamophobia and religious sectarianism, as well as hatred, bigotry, extremism and violence.   For World Interfaith Harmony Week we decided to focus all our attention on events that would assist as wide a range of audiences as possible to try to understand what causes hatred and to explore how together can we overcome it and grow to 'love God and our neighbours' more deeply.   Our target audiences were civil society, faith communities, young people and prisoners.
We held four key events each explored separately below;
1)      We will not be Prisoners of Hate: a unique interfaith event held in Barlinnie high security prison for 120 prisoners (3rd February 2020).  
2)      Tackling Hate Together: an interfaith dialogue event, open to the public hosted at the Jewish Synagogue in Glasgow which explored practical measures for tackling hate together. (29th January 2020) 
3)      Unforgotten: a free and public interfaith concert hosted at the Royal Conservatoire of Scotland which premiered the specially commissioned music 'Unforgotten' to remember all the children who suffer because of hatred and discrimination. (28th January 2020)
4)      Stand Together: an interfaith event encouraging civil society to stand together to tackle the root causes of hatred, held in the Scottish Parliament to commemorate the 75th Anniversary of the liberation of the Nazi death camps and the 25th Anniversary of the Bosnian genocide. (27th January 2020)