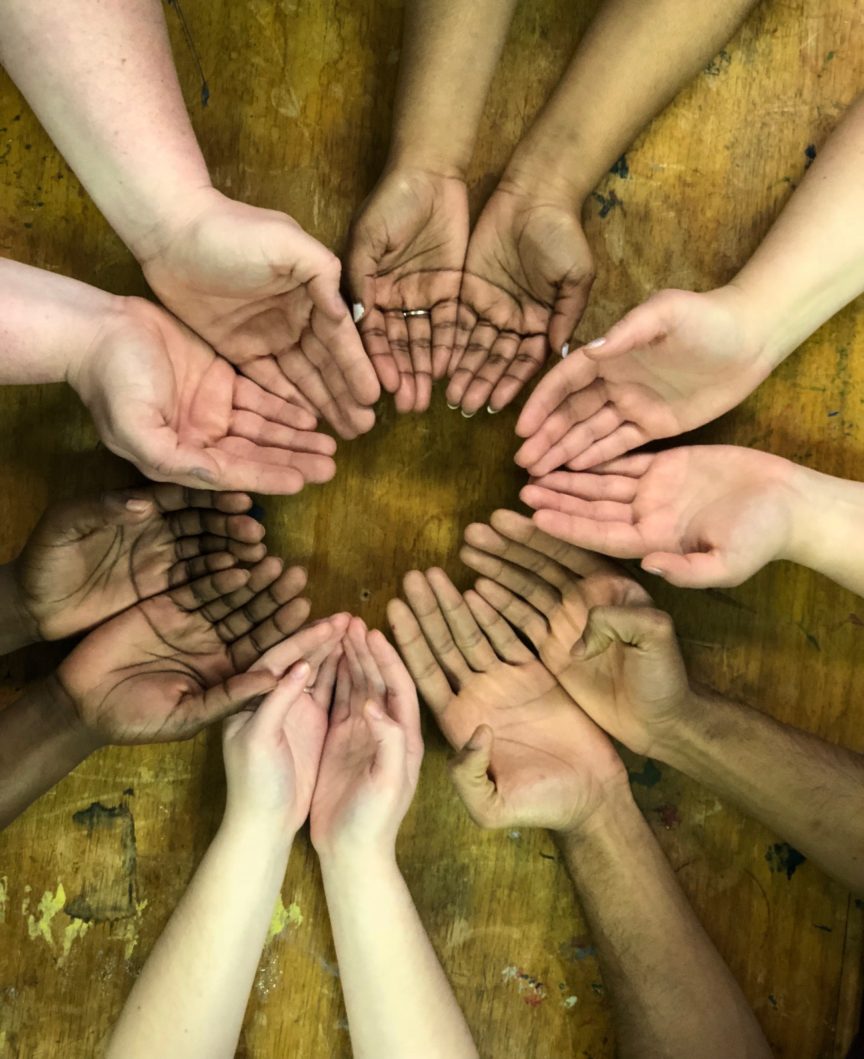 Interfaith Photography Exhibition
2019-02-04 7:00 PM - 8:30 PM
First United Methodist Church
227 Fulton Street E, Grand Rapids, MI 49503
Country: United States
City: Grand Rapids, MI
Cameras are everywhere, and everyone seems to be using a smartphone to snap and share photos. It is quite possible that one would find more cameras (in the form of smartphones) than scripture at the worship services of just about every religious tradition. This project taps into these digital realities to explore the daily experiences and challenges of being a person of faith in Grand Rapids, Michigan.
This exhibition stands somewhere between art and research. In the fall of 2018, a group of twenty-five Muslims and Christians used an arts-based research technique called photovoice to explore three broad questions. (1) What does your faith look like in everyday life? (2) What challenges do you face as a person of faith in Grand Rapids? (3) If you were mayor for a day, what would you change? Through a series of meetings, they built relationships, understanding, and empathy as they used photographs to discuss their shared experiences and concerns. This exhibition is the result of those conversations.
Join us for a reception to celebrate the opening of our month-long exhibition at First United Methodist Church in Grand Rapids, Michigan (USA) on 4 February, 7:00–8:30 pm.
About the Project
This exhibition is part of a larger project led by Dr. Roman R. Williams, a visual sociologist at Calvin College in Grand Rapids, Michigan (USA). The Interfaith Photovoice Initiative: Amplifying Voices through Photography, Interfaith Dialogues, and Immigrant Advocacy is an international study taking place in four sites: Virginia, Michigan, and New York in the United States and in New Brunswick, Canada. The project is funded by the Louisville Institute and in partnership with The Kaufman Institute in Grand Rapids. In each location, the project is facilitated in partnership with local academic and religious leaders.
Our project uses a technique called photovoice, a participatory action research method that was introduced in the 1990s to address significant social problems. Designed to be a process that is at once authentic, analytical, proactive, and empowering, it promotes social change through photo-based narratives. Rather than pushing the attitudes of outside experts, it encourages the expression of a first-person perspective, especially for at-risk or marginalized members of society. In this way, photovoice provides a voice to those who have traditionally been unheard. Our photography exhibitions are a way to engage audiences beyond the photovoice group by presenting participants' experiences, insights, and concerns through their photographs.
Related Events
In Celebration of World Interfaith Harmony Week, we are hosting three photovoice events:
An art exhibition in Grand Rapids, Michigan (4 February, 7 pm)
An art exhibition in Fredericton, New Brunswick (7 February, 6 pm)
An interfaith photovoice project in New York City (February 10, 2-4 pm).