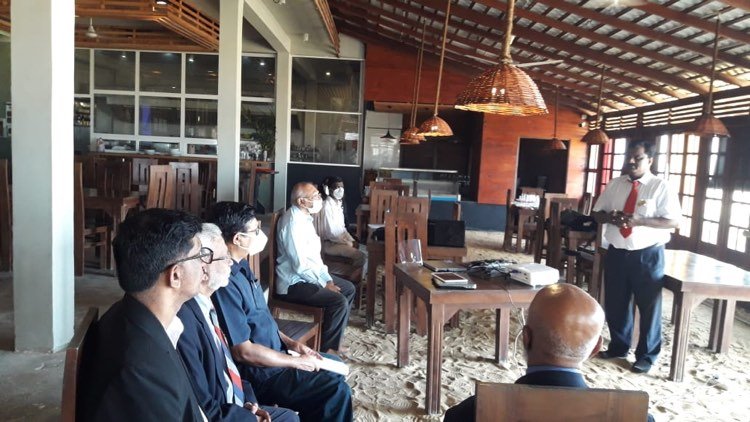 Interfaith Harmony Forum by SUNFO in Sri Lanka
2021-01-30 8:00 AM - 12:30 PM
Country: Sri Lanka
City: Mount Lavinia
Organizer

Dr.Deshapriya S. Wijetunge

Location

20,KMV Road, Lakshapathiya

Email
WIFHW 2021 Sri Lanka Interfaith Forum by the SUNFO :
On Saturday 30 January, 2021 from 8.00AM -10.00AM
@ Boat Hause Cafe Beach Restaurant
Beach Road, Mount Lavinia.
Commemoration Period will be : From January 30th to February 28, 2021
SUNFO Director General Dr.Deshapriya S. Wijetunge explained the history of the UN Resolution initiated by His Majesty King Abdullah II of Jordan and adopted by UN General Assembly unanimously on 20 October,2010.SUNFO first time organized a wide campaign for Interfaith Harmony in Sri Lanka in 2019 chaired by Dr.M.G.M.Zurfic won the third best mobilization in the world. In 2020 SUNFO mainly prometed IFHW actions in the SDG Children's Parliament coordinated by Ms.bKamchana Ariyaratne SFSUNFO . Now in new normal situation a committee appointed with multi-religious society leaders chaired by Lion T.Niranjan SFSUNFO for 2021.
The inaugural Forum addressed by SDD Governor Lion Dr.M.Reginolld. PMJF MAF CLMSUNFO, Mr. B. Clarence Mendis HFSUNFO, Mr. Chaminda Kodikara, Dr.M.G.M.Zurfic,
Samashuree Dr. K. Upul P. Fernando,Lion Alfred Christy Emmanuel MJF SFSUNFO and DGCPSL Minister Miss Menuri Sachintha with presentations and speeches covering wide areas in different angles for Interfaith Harmony.
Summarizing the workshop with Vote of thanks done by the Chairman LionT.Niranjan SFSUNFO. He thanked to SUNFO Director General, President and all Speakers & presenters. He extended his thanks to Lion Coronoleius Rajendram SFSUNFO for coordination support, the Master Compeers; SDGCPSL Minister Nabeel Barry and SDG Youth Leader Malin Jayakody . Official designing supporters Mohamed Ayyash, Praveen Chaturanga and Multi Media hosting facilitation by Farms Lanka Staff , Registration & ushering by Mrs.Kodikara & Boart Hause Café Mt Lavinia Management and staff.
Event ended up with a fellowship reception.