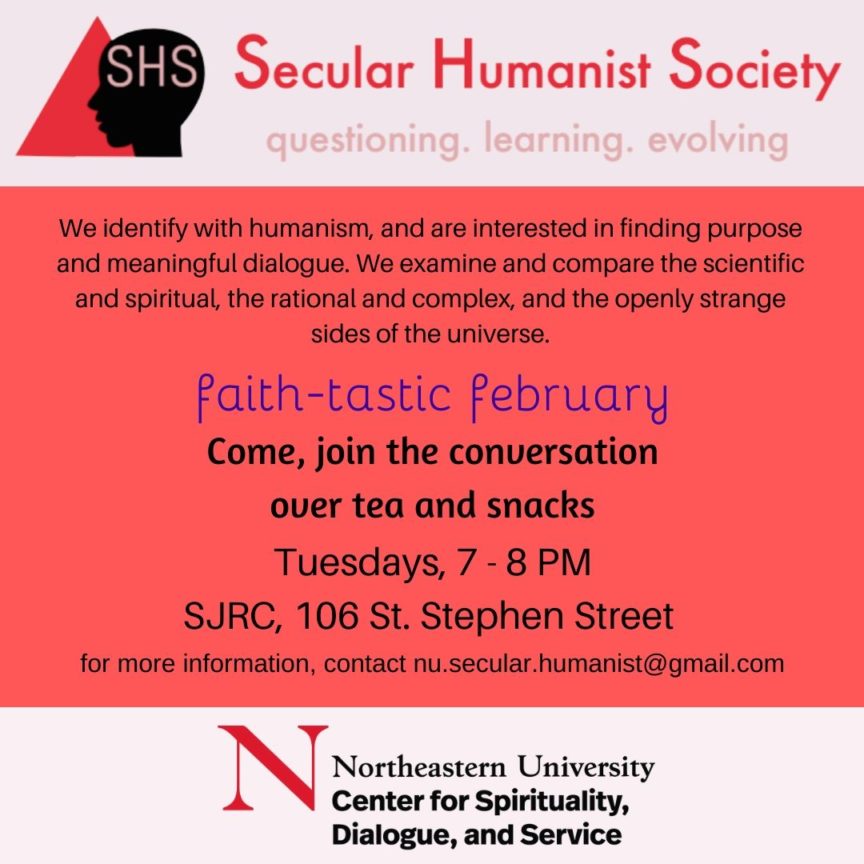 Secular Humanist Society Meeting
Country: United States
City: Boston, MA
Organizer

CSDS Northeastern

Location

203 Ell Hall, Northeastern University, 346 Huntington Avenue, Boston, MA 02115

Email
Come join the Secular Humanist Society on Tuesdays from 7-8 PM at SJRC, 106 St. Stephen Street for meaningful conversations over tea and delicious snacks! 
The Secular Humanist Society identify with humanism, and are interested in finding purpose and meaningful dialogue. They examine and compare the scientific and spiritual, the rational and complex, and the openly strange sides of the universe. 
This event is open to all! 
About CSDS: The Center for Spirituality, Dialogue, and Service attends to the spiritual needs of the Northeastern community. The Center builds partnerships across university departments and disciplines—and with religious communities and public service agencies locally, nationally, and internationally—to help students become engaged citizens, peacebuilders, and leaders equipped to tackle pressing global problems.