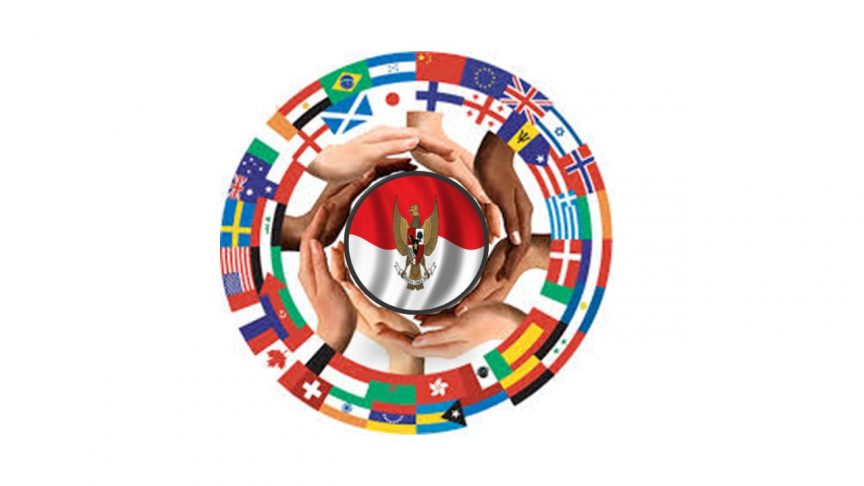 PEACE FROM INDONESIA FOR THE WORLD!
Country: Indonesia
City: Jawa Barat Bandung, Indonesia
Organizer

Sr. Gerardette Philips, rscj

Location

Jalan Ambon 25 Bandung - Indonesia

Email
PEACE FROM INDONESIA FOR THE WORLD.
This year for the World Interfaith Harmony Week The Religious of the Sacred Heart in collaboration with  the State Islamic University – Bandung, Parahyangan Catholic University - Indonesia,  Art of Living – Indonesia, The Diocese of Bandung, The KOMUJI Music Group for Inclusion and the Youth from different parts in Indonesia will gather together for a series of events for World Interfaith Harmony Week. All these events will be conducted by ZOOM.
The events for peace and prayer among people of different faiths will be held from January 30 - February 28, 2021 with the theme
PEACE FROM INDONESIA FOR THE WORLD.
Apart from this historic moment for interfaith peace, the grief and pain lingers on due to the Sriwijaya Air plane crash in the waters of the Thousand Islands, major floods occurred in South Kalimantan, landslides in Sumedang, earthquakes in West Sulawesi, a number of active volcanoes and the cases of COVID-19 on the rise puts our lives in danger.
How can we bring hope and light in the midst of despair and darkness?  
How can we be with each other in this pain of human suffering?
Being together on the common platform of the life that we share, we will invite everyone to be present, to listen, to draw from the knowledge and wisdom of different faith traditions and most importantly to pray together to help bring about peace. The prayer of every individual is very important in facing these difficult times. Prayer has the power to bring about change and to touch the peace that is within in each one. This peace will be shared with the whole world through vibrations of peace and happiness sent from Indonesia. 
The events that we will be Having are:
30th January 19.30-21.00                Pray for Indonesia
February, 2021
2nd  14.00-16.00                           Music for Peace 1      
4th        16.00-18.00                      Role of Women as Agents of Peace
9th           16.00-18.00                      Theology of Peace                     
11th         16.00-18.00                      Music for Peace    2
16th         16.00-18.00                      Creating Peaceful Thoughts
18th         16.00-18.00                      Being and Enlightenment
23rd         16.00-18.00                      Happiness Here and Now
24th         19.20-21.00                      Peace Circle Open Integrity as a Way to Peace