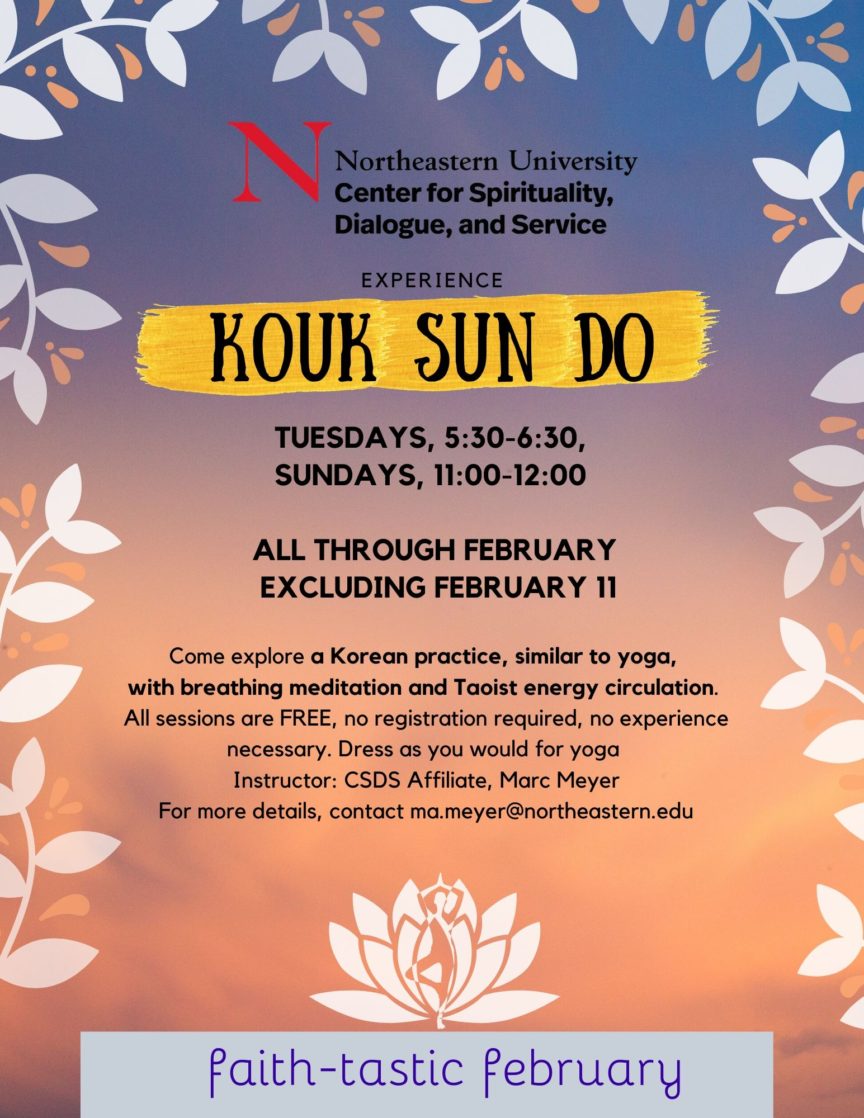 Country: United States
City: Boston, MA
Organizer

CSDS Northeastern

Location

203 Ell Hall, Northeastern University, 346 Huntington Avenue, Boston, MA 02115

Email
Explore a Korean Practice, similar to yoga, with breathing meditation and Taoist energy circulation. No registration required, no experience necessary. Open to all! 
Dress as you would for yoga. Instructor: CSDS Affiliate Marc Meyer 
Tuesdays: 5:30-6:30 PM & Sundays: 11:00 AM – 12 :00 PM (Jan 21st – March 17th,  excluding Feb. 11th) 
About CSDS: The Center for Spirituality, Dialogue, and Service attends to the spiritual needs of the Northeastern community. The Center builds partnerships across university departments and disciplines—and with religious communities and public service agencies locally, nationally, and internationally—to help students become engaged citizens, peacebuilders, and leaders equipped to tackle pressing global problems.