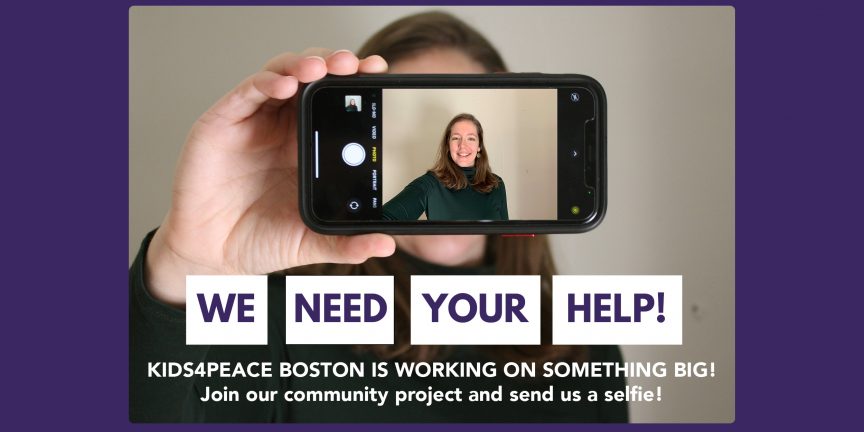 Country: United States
City: Boston, MA
Organizer

Kids4Peace Boston
Kids4Peace Boston is working on something BIG! We are bringing together our community near and far to demonstrate what interfaith harmony looks like, in celebration of the United Nations' World Interfaith Harmony Week (February 1 - 7).
For this project to be a success, we need your help! It is easy to participate. All you need to do is take a quick photo of yourself and upload it through this simple form. Make sure your selfie is horizontal, and include your first name and faith or spiritual tradition in your email.
During Interfaith Harmony Week, we'll share the photo collage of our Interfaith Community, demonstrating what harmony looks like in action—the many and varied faces of peace, justice, and equity.