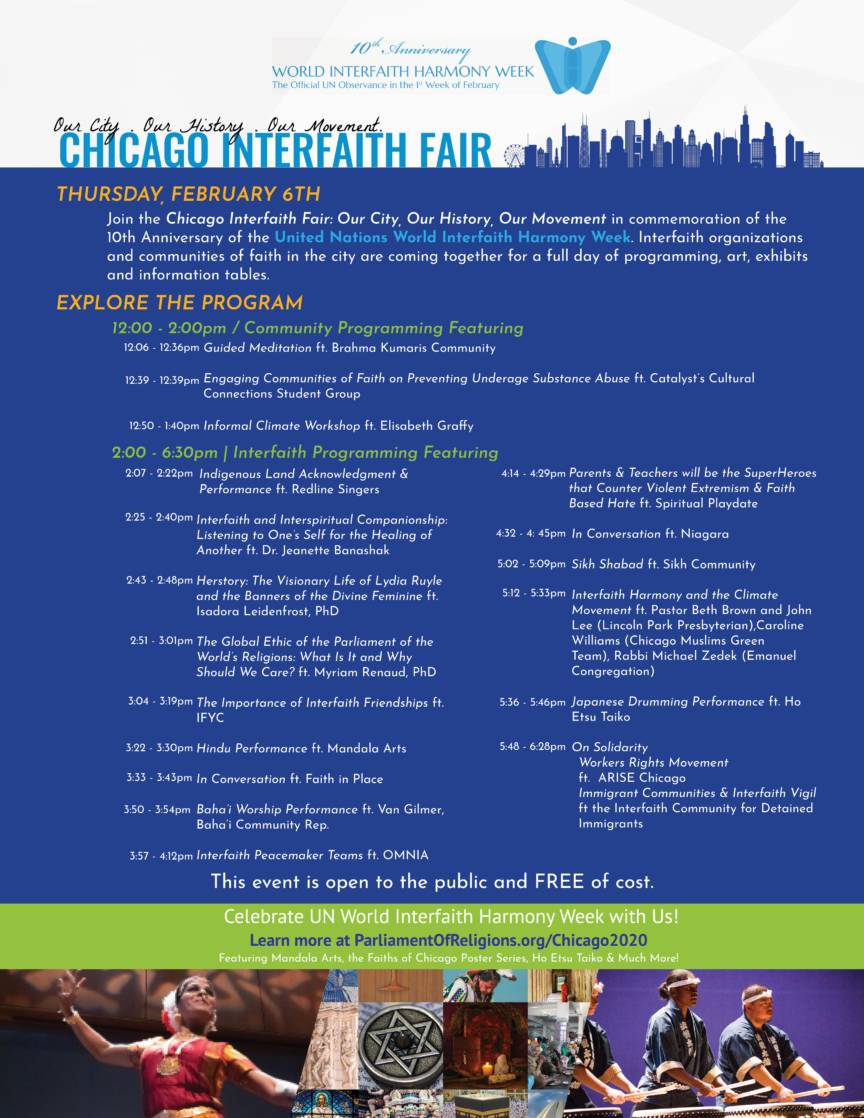 Chicago Interfaith Fair: Our City, Our History, Our Movement
2020-02-06 12:00 PM - 6:30 PM
Country: United States
City: Chicago, Illinois
Organizer

The Parliament of the World's Religions

Location

Chicago Cultural Center, 78 E Washington St, 2nd Floor, G.A.R Hall & Rotunda

Email
Join the faith and spiritual communities in Chicago for a special celebration of the 10th Anniversary of the United Nations World Interfaith Harmony Week.
The fair is a special celebration of the city, its interfaith history and the critical role it has played in the global interfaith movement.
World Interfaith Harmony Week (WIHW) provides a platform—one week in a year—when all interfaith groups and other groups of goodwill host events during the first week of February to help neighbors of different faiths get to know each other and build a foundation for more peaceful and friendly communities.
Individuals, groups, communities of faith & spirituality, and organizations in the Chicagoland and surrounding suburbs are invited to get involved by proposing a program, exhibiting at the fair and volunteering with the Parliament. Proposals and exhibits should emphasize the importance of interfaith harmony and its relationship to the community. Visit parliamentofreligions.org/chicago2020 for details.